IMTEX FORMING Talk
IMTEX FORMING Talk is a one window shop for you to gain an insight into the show and explore more.
From IMTMA Desk
IMTEX FORMING 2020 & Tooltech 2020 Concludes on Positive Note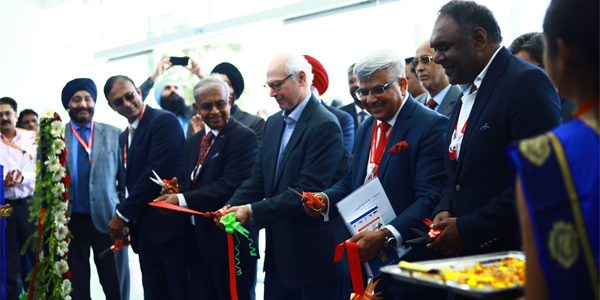 The 6th edition of Asia's largest exhibition on metal forming, 'IMTEX FORMING 2020 & Tooltech 2020' concluded on 28 January 2020 on a positive note. IMTMA has now completed 25 editions of IMTEX series of exhibitions (19 editions of metal cutting and 6 editions of metal forming. Overall, 605 exhibitors from 26 countries participated to get the best out of 'IMTEX FORMING 2020 & Tooltech 2020'. Visitors connected with latest innovations in 3D printing and Industry 4.0, exhibited in dedicated arenas. IMTEX FORMING & Tooltech 2020 recorded a footfall of 47, 944 visitors which was a 33% of increase compared to the previous edition.

For pictures and videos from IMTEX FORMING 2020 & Tooltech 2020
Click Here
Parallel Events
International Seminar on Forming Technology 2020
International Seminar on Forming Technology 2020 (ISFT 2020), held on 22nd January 2020 at Bangalore International Exhibition Centre (BIEC), Bengaluru was a great success. Around 250 delegates attended the seminar. Spread over 3 concurrent sessions and 6 technology tracks, experts from Austria, Belgium, Germany, Sweden, Holland, UK, USA, Switzerland, Italy and India facilitated sessions at the seminar.
International Buyer-Seller Meet

International Buyer - Seller Meet organized by IMTMA and EEPC India on 24 and 25 January 2020 featured 15 delegates from 8 countries: Egypt, France, Guatemala, Kenya, Russian Federation, Sri Lanka, United Arab Emirates, and Uzbekistan.
Jagruti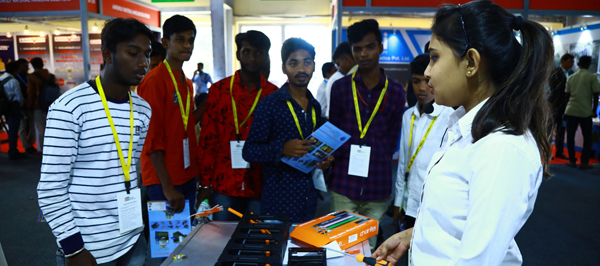 IMTMA held Jagruti with the help of UDAAN members for awakening the youth and create awareness among budding engineers on 24 and 25 January 2020. Amrita School of Engineering, D.Y. Patil College of Engineering, Jawaharlal Nehru Engineering College, MES College of Engineering, Sharad Institute of Technology College of Engineering, Sanjay Ghodawat University, Indian Institute of Technology, Madras, Don Bosco Institute of Technology, and PESITM, participated in the programme.
Eco Design Award

To further the cause of making Indian exhibitions Green, IMTMA constituted the Eco Design Award. This year there was good participation from 63 companies. Neumatica Technologies, Ampco Metal India, Carl Zeiss India, ETA Technology, Salvagnini Machinery India and Amada (India) were conferred the Top Performer awards. Light Mechanics was given award for Commitment to Excel. Givi Misure, Ortlinghaus Drive Technology, Balluff Automation India, Mitutoyo South Asia, Messer Cutting Systems and Trumpf (India) were conferred with Commendation for Achievement.

Industry 4.0 Demonstration

IMTMA organized a live demonstration of Industry 4.0 at the IMTMA Technology Centre for delegates visiting IMTEX FORMING 2020 & Tooltech 2020. Participants were able to see a model smart factory, digitally connected CNC turning, CNC machining, coordinate measuring machines, real - time machine monitoring through data acquisition devices and CNC controls, etc.
Quiz Contest

To help students gauge their knowledge and motivate them to equip themselves with what they lack IMTMA organized inter - college Quiz Contest on manufacturing technologies for mechanical engineering students on 24 and 25 January 2020. KLS Gogte Institute of Technology, Belagavi emerged winner with Nmam Institute of Technology, Udupi as the runner-up.

IMTEX TV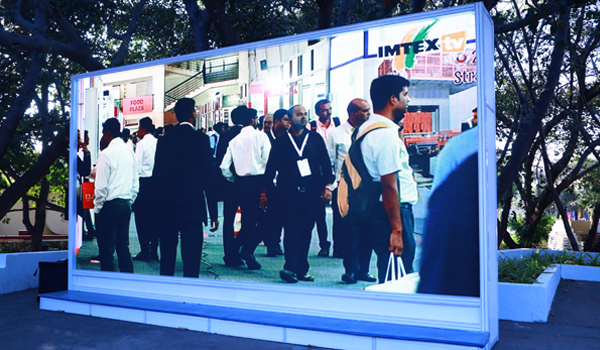 IMTMA set up IMTEX Television in its campus for live coverage of IMTEX FORMING 2020 & Tooltech 2020. Interviews of dignitaries, panel discussions and IMTMA initiatives were displayed in the IMTEX TV.

i2 Academia Pavilion

IMTMA offered a separate platform i2 Academia Pavilion for academia and research institutions to showcase their R&D capabilities pertaining to metalworking. Compendium of i2 Academia R&D Projects Displayed @ IMTEX Forming 2020 & Tooltech 2020 was released. MIT Art, Design and Technology University, Pune won the first prize at i2 Academia Pavilion.

Book Your Stall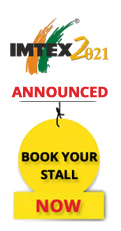 Indian Machine Tool Manufacturers' Association
10th Mile, Tumkur Road, Madavara Post, Bangalore - 562 123, Karnataka (India)
+91-80-6624 6600 /
© Copyright 2020 IMTEX. All Rights Reserved
Disclaimer : The pictures shown in the newsletter have been taken from various sources and IMTMA does not take responsibility for the accuracy of the same.