SEMINAR OBJECTIVE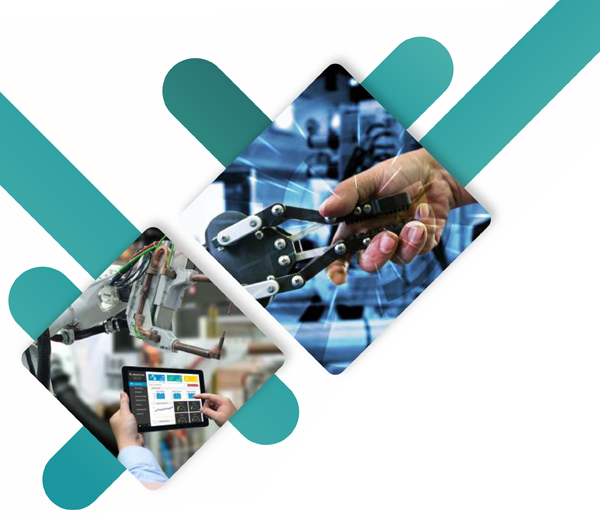 Factories and their machines across the globe are getting smarter. Connected products & systems operate as part of a larger, more responsive and agile information infrastructure. The aim is to harvest benefits, efficiency improvements, profitability, increased innovation, better management of safety & performance and environmental impact.
Industry 4.0, commonly known as the fourth industrial revolution involves the use of automation and data exchange in manufacturing environments, encompassing areas such as cyber-physical systems, advanced analytics, the Internet of Things (IoT), cloud computing and cognitive computing. It's not just the western companies that are riding the smart manufacturing trend; Many Indian companies have started the application of Industry 4.0. The thrust towards "Make in India" has taken a significant recognition of Industry 4.0 and has also begun its positioning in this space.
The half day seminar on Factory of the Future will give a global and Indian outlook of industry 4.0 by eliminating the confusion and doubts about Industry 4.0 and its myths, a deeper and holistic understanding the importance of IT infrastructure, data security and IIOT, thereby guiding participants to embark on their journey to implement Industry 4.0.
A large gathering of Industry professionals are expected to attend this seminar with a guided tour to Factory of the Future – An Expo on Industry 4.0 Exhibition. The half-day event scheduled on 25th January 2019 at the BIEC Conference Centre, Bangalore, bearing the theme 'The Smart Manufacturing Age' is presented to you by Indian Machine Tool Manufacturers Association.
WHAT CAN YOU EXPECT
Leading practitioners and Industry implementers will deliver knowledge and case studies.
Industry 4.0 solutions and step for your journey to Factory of the Future.
Industry 4.0 models that can be implemented & adapted for your business.
Case studies from already adopted industry 4.0, across operations in SMEs and large manufacturing Industry.
Guided tour of Factory of the Future – An expo on Industry 4.0 Exhibition to experience live demonstration & solutions.
FEATURED CONFERENCE TOPICS
Industry 4.0 – The Global Outlook
Cyber Physical System – Platform for Connected Smart Factories
Future of Industrial Automation
Cyber Security – Challenges & Solutions
Digital Twins: Advantage of a Powerful Emerging Technology
Implementing 4.0 – Journey to transform Large Enterprises and SMEs to Smart manufacturing.