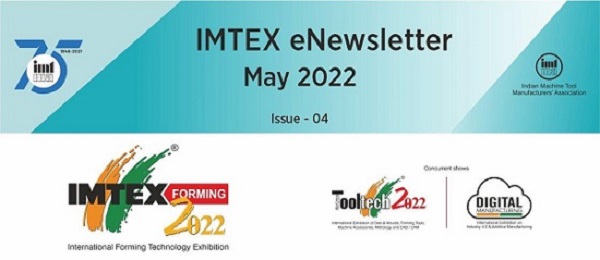 From IMTEX Desk
IMTEX FORMING 2022 to Propel Manufacturing Growth
IMTEX FORMING, Asia's largest exhibition on metal forming, organised by the Indian Machine Tool Manufacturers' Association (IMTMA) will be live from June 16 - 21, 2022, at Bangalore International Exhibition Centre (BIEC), Bengaluru. It's the 7th edition of the metal forming and manufacturing technology show and IMTMA will welcome more than 350 exhibiting companies that will occupy 33,000 square metres of exhibit space at BIEC. Read More
Restarting Face-to-Face
IMTEX FORMING 2022, a Safe Exhibition

IMTEX FORMING 2022 will take us back to the pre-pandemic times and enlighten our hopes for a better near future. This is our machine tool and manufacturing technologies show, one which is needed for advancing India's manufacturing industries and we must support with massive participation as the competitiveness of our industries depend to a large extent on this show. Read More
Concurrent Events
Tooltech


Tooltech, held concurrently with IMTEX FORMING will showcase the world of parts, accessories and systems for machine tools and manufacturing technology.
Digital Manufacturing, the Future is Now


The future of manufacturing is all about automation, of the digitalization of workflows. Sensors, robots, software, cobots – all connected seamlessly will be on display across aisles. Companies can procure technologies that goes beyond Industry 4.0.
Live Demo on Implementing Industry 4.0 in Manufacturing


IMTMA will organize a Live Demo on INDUSTRY 4.0 concept during IMTEX FORMING 2022 from June 16 - 21, 2022 at its Technology Centre in BIEC. At the IMTMA Technology Centre, a model smart factory has been setup, where CNC Turning Centre, CNC Machining Centre, Digital Height Gauge and CMM machines are digitally connected and monitored in real-time.



i2 Academia Pavilion (Industry - Institution Pavilion)


Academic / R&D Institutions will showcase R&D capabilities in metalworking. A strong industry-academia bondage will provide rich dividends for manufacturing industry. Today, industries are moving to 'Designed in India' products and R&D is important for this. Read More
AatmaNirbhar Bharat Pavilion: Unleashing an Indigenous Drive
Firmly backing the Government of India's vision of a self-reliant India, for the first time, IMTMA is setting up an AatmaNirbhar Bharat Pavilion at IMTEX FORMING 2022. Industries are developing technologies and products for localization of imports either through self-funding or with Government backing. Visitors will get access to indigenously built technologies and products that could be used for manufacturing as well as export to foreign shores. Read More
In the News
Articles
Media Coverage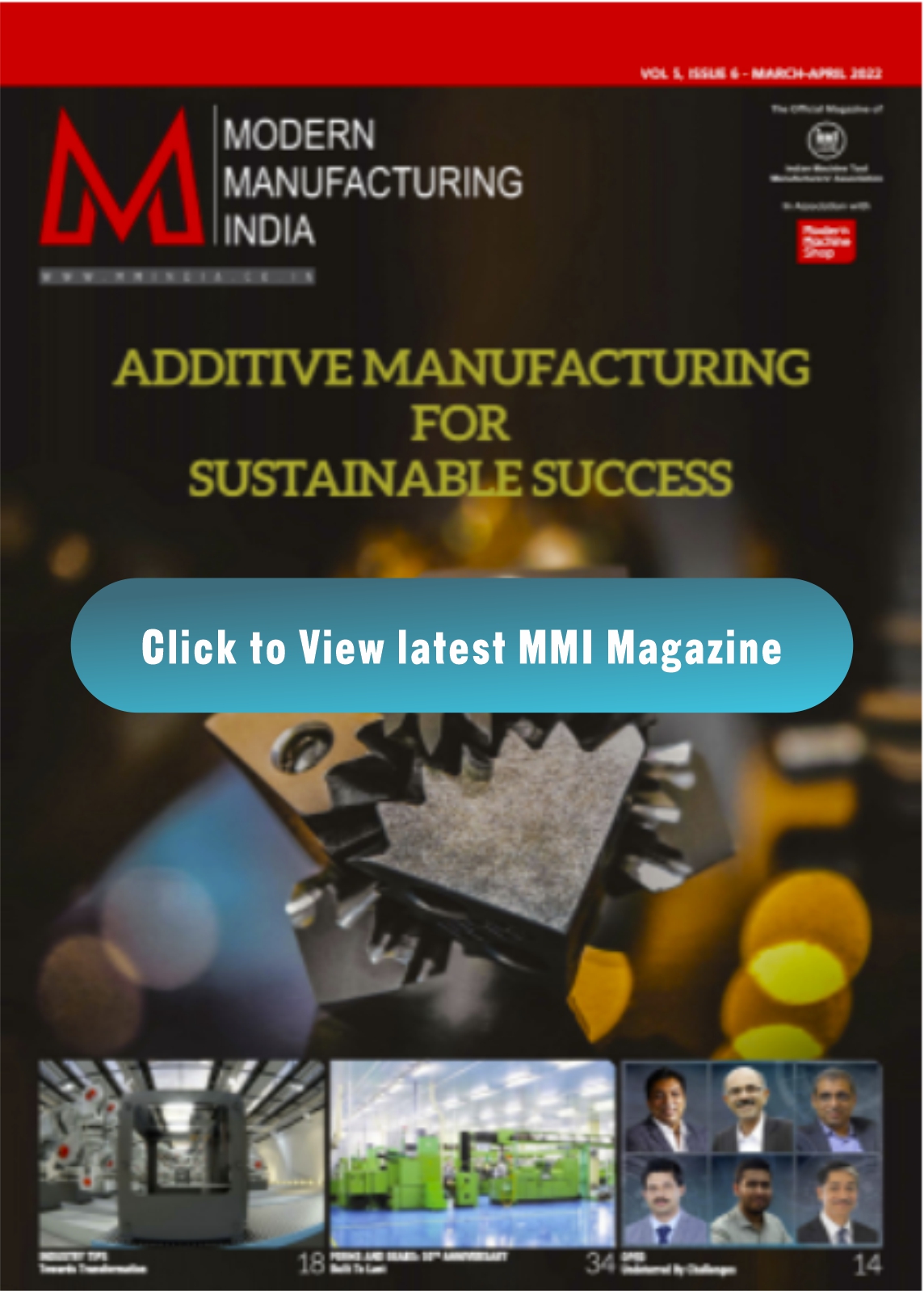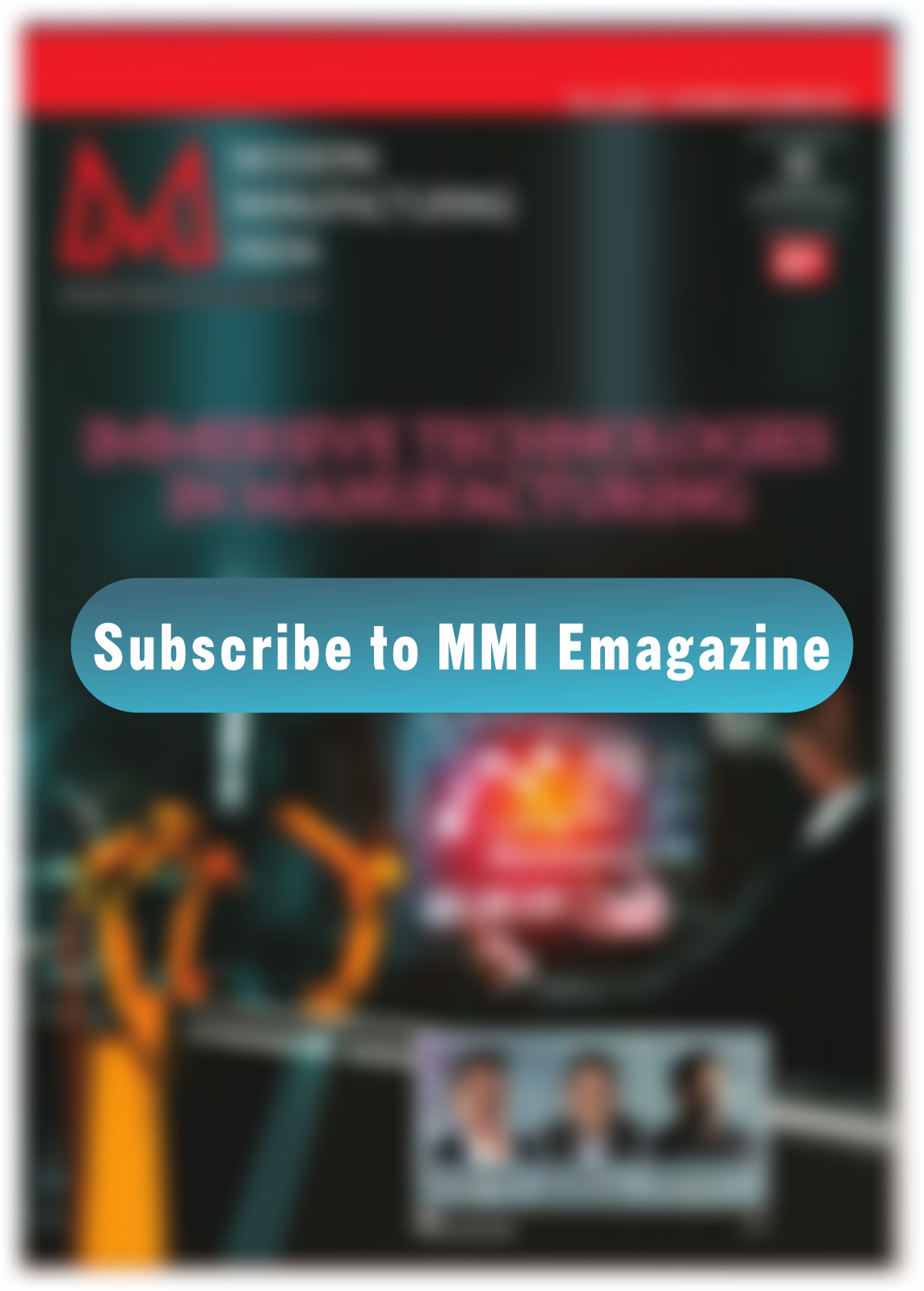 | | | | | |
| --- | --- | --- | --- | --- |
| | | | | |
Published by Indian Machine Tool Manufacturers' Association.
Email: imtma@imtma.in

Disclaimer : The pictures shown in the newsletter have been taken from various sources and IMTMA does not take responsibility for the accuracy of the same.

© Copyright 2022 IMTEX. All Rights Reserved